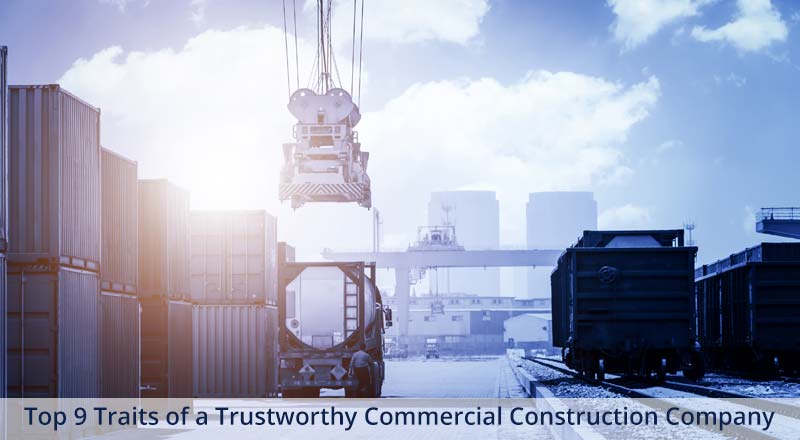 Undertaking commercial construction projects is a herculean task. And it goes without saying that you need a trustworthy construction partner to successfully plan and execute these projects. With so many commercial construction companies in the market, it can be daunting to choose the right partner. So let's take a look at the top 10 traits that can help you easily shortlist and find the best commercial construction services firm.
Experience – Go through the past projects and clients of the commercial construction company. The quality and timelines of their past projects will help you find the way their team works as a whole.
Expertise – Try to understand the expertise of the company by looking at the kind of projects they have delivered. Has this company completed a project similar to what you are looking for? If not, have they or their team delivered projects of that scale.
Project Management – Commercial Construction companies should be good at project management. After all, you need the cost-effective project plans with deadlines to ensure the project gets completed on time. In commercial construction projects such as a multi-speciality hospital or a high-end shopping mall, unforeseen delays can occur. Your construction partner should have a good network of project planners, labours, vendors and other important contacts to ensure timely resolution of delays in projects.
Customization – A good commercial construction company will have the right resources and expertise to support all the customization needs as per your vision for the project.
Transparency – A construction partner should be clear and transparent in communication. Million dollar projects see the light of the day with the help of clear communication.
Code of conduct – Find out whether the company works in accordance with the prescribed industry standards in terms of safety, quality and integrity. How serious are they about following the legal formalities and maintaining the necessary documentation to build and maintain the commercial construction space.
Ethics – There is enough opportunity for resorting to unethical ways in a commercial construction project. Among your shortlisted companies,check which ones are strict about ethics.
Technology and Innovation – Research about whether the company uses the latest techniques, tools and methodologies. This will tell you whether they areinnovative in their approach.
Sustainability – Every forward-thinking stakeholder in the construction industry needs to understand the importance of sustainable use of resources. Check out the views of your construction partner on sustainability in projects to understand them better.